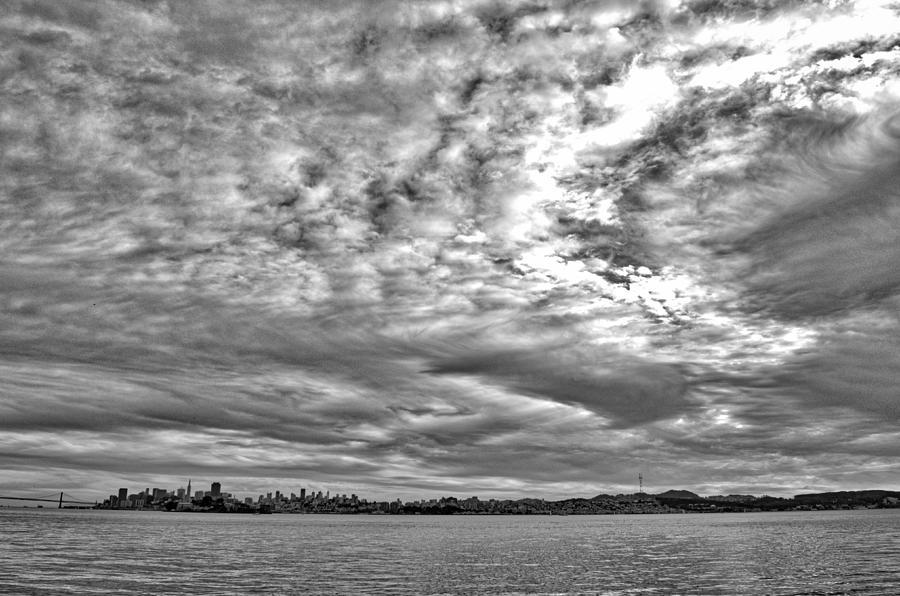 Hey There Party People, what's shakin'? December was a good combination of busy and lazy, and somehow in amongst the lazy I did not post even once. That's pathetic.
In line with catching you up a bit, life here has been good, not crazy, not too different than it was before. We've had another month with dog-boy, Mulder, and he's settling in so very well. We all adore him so much. He's playful and loving and wonderful. He's learning a bit of manners, learning to walk better on a leash, etc. He doesn't jump on the furniture as much anymore. He doesn't bark nearly as much anymore. He's only vomited twice. He did wake us up barking Christmas Eve morning, maybe 1 A.M. Not good. But it turned out he was barking at the police officers who were here, because our neighbor's house had been broken into. He didn't bark during the actual burglery, but based on the layout of our houses, I doubt he even heard it. So he's a good guard dog. And so darned darling.
Sometimes Ted and I get each other similar gifts, without knowing that would happen. One year it was cozy bathrobes. This year it was art for our walls, at least sort of. I say sort of, because while he bought me a photograph/print to frame and hang, I bought him a set of frames to hang record albums. This is big for us, because we have such different taste in art, we have a lot of trouble finding anything to hang on our walls. He likes abstract art, geometrical with contrasting colors. I like flowers and more girly type things. I have a theory that he likes the contrasting colors because he's somewhat color blind, and I like flowers and portraits because I'm girly.  See the beautiful picture of San Francisco and the cloudy sky up there?  That's the picture he bought me.  I love it. I think it's contrasting enough for him and pretty enough for me, is why it works.  It was taken by a friend of his, who does great work you can find here, if you're so inclined.

I love Jacques Pepin and enjoy watching his cooking shows on PBS. He has a new one now, 'Heart and Soul' that I'm enjoying enough that Ted gave me the cookbook for Christmas. Yay! One of the recipes was this one, which is a deconstructed sushi. I decided to give it a try the other day, and it was delishious. Our favorite grocery store has a sushi counter (don't they all?) and they sell the spicy sauce, wasabi, and pickled ginger, so I bought those to add. It was really good, but I think the trout roe that I bought was a bit too fishy for me, so maybe I'd save myself a bit of money and not use that next time. But overall it was good.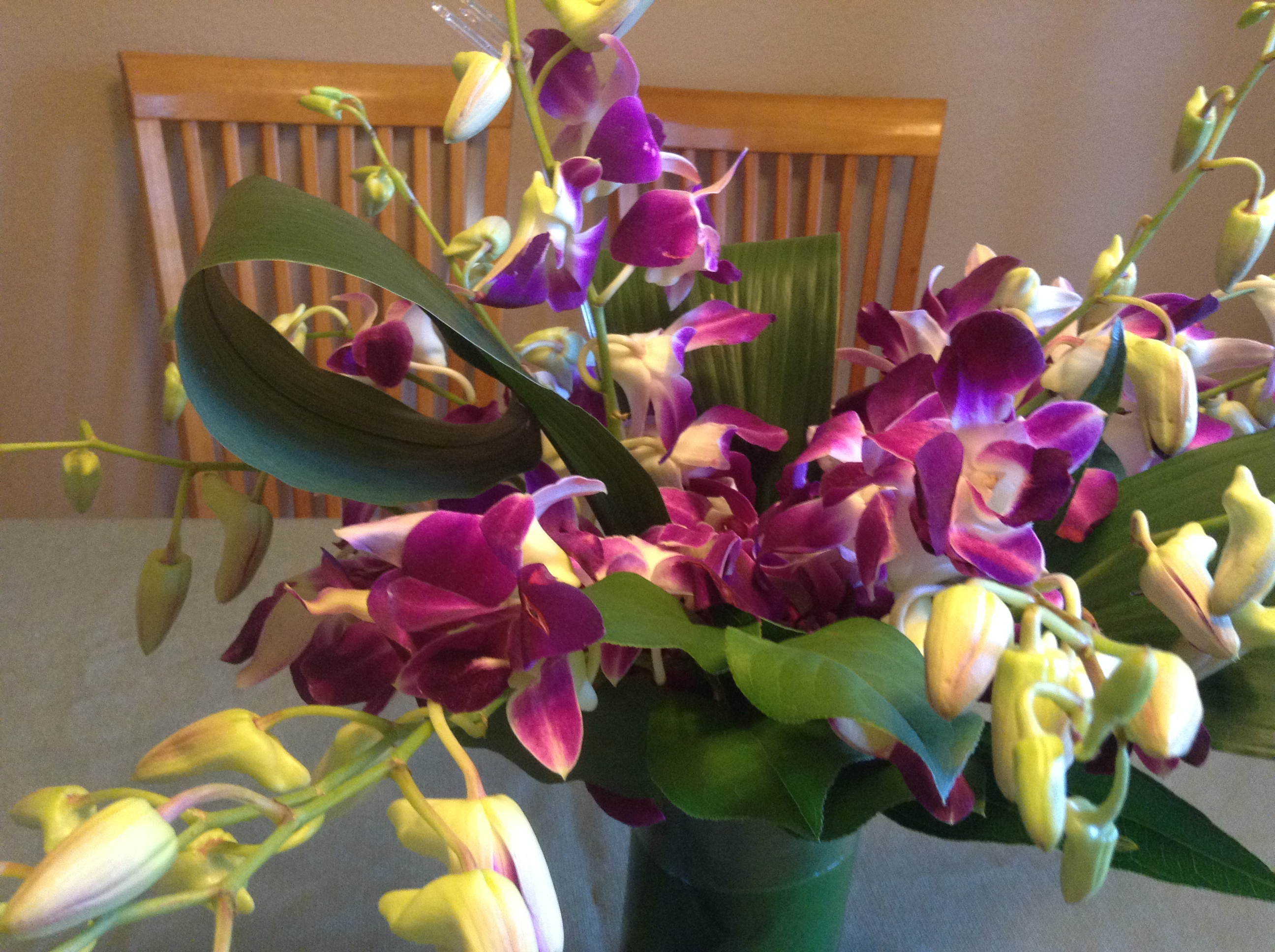 What else…well, I turned 50. Ted threw me a lovely party with family and friends, and we feasted on delicious lamb curry, curried pumpkin, and roti. So so so good. My friend Marilee was in Canada and couldn't make it to my party, but she sent me the most gorgeous bouquet of flowers. I don't think I've ever seen orchids this way before, but aren't they amazing? I love them. Here we are a week later, and they're still stunning.
What else…We're enjoying Downton Abbey, and I'm looking forward to getting the DVD in a couple of weeks so we can forge ahead and binge watch. It's how I started watching D.A., and really my preferred method.
We'll see if I end up posting here more than I did last year. I certainly HOPE that I do, but I'm not going to make it a resolution or anything like that. Happy New Year, everyone.