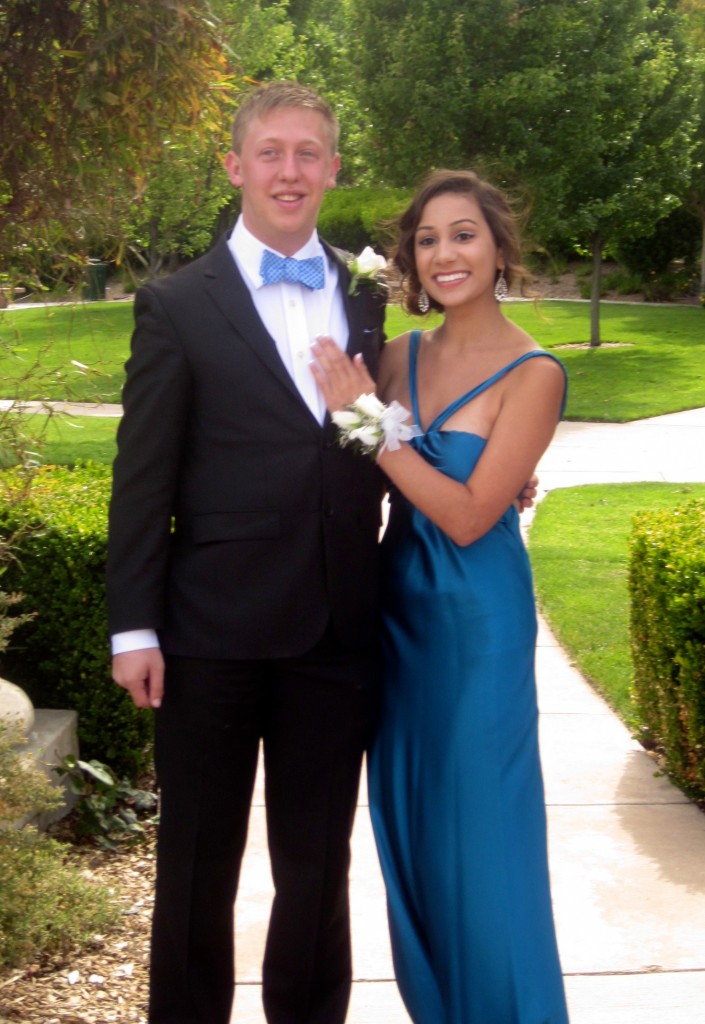 Last night was the Senior Ball for Maya and her classmates. The ball was held in San Francisco, at the new Exploratorium (which Ted and I have not yet seen). They started out with pictures in a local park, then moved on to dinner, then a limo ride into San Francisco for the dance. Home again, then to an after party/sleepover at a friend's house. She drug herself in at about 6:30 this morning, and as of this writing, is still asleep.
I remember my Senior Prom well, what a good time I had, and how nostalgic I started feeling for my classmates, and how we were on the verge of going on into the world and our many separate ways.
I mentioned something about the dance to the checker at Safeway, because I was getting cash back for her share of the limo ride. The checker said that when she tallied up the price of her daughter's senior ball, it was about $1,000. I was horrified. And very thankful for my daughter, who wore her cousin's dress, shoes from last year, carried her aunt's clutch. She did her own makeup, and I did her hair. So we paid for limo, restaurant, earrings, the ball, and a manicure/pedicure. They didn't do official photos, as they all gather at the park for photos. I'm not sure exactly how much the total would come up to, but it was definitely around $200.
Her date is an aspiring photographer, and actually took her senior photos for her last summer. He had a fabulous camera set up. I'm looking forward to seeing the pictures he took of the group.
Ted put together a slideshow of photos from his phone. Go check it out on his blog.  Gorgeous!