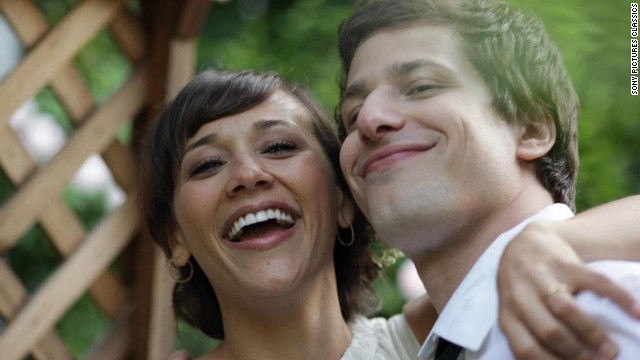 Celeste and Jesse are best friends, and have been for decades. They adore each other, and want to spend every waking moment in each other's company. Their time is full of inside jokes and laughter. They took the advice to marry your best friend, which it turns out, isn't always the best idea. So now, they're getting a divorce. But they're clinging mightily to their friendship, unwilling to spend time apart or admit to anyone that they shouldn't be together every minute of every day.
Of course, they need to figure some things out. They need to figure out how to be friends and not be married anymore. Or actually, how to be great friends and how to be divorced from each other. How to grow up and move on. Not an easy prospect.
Rashida Jones and Andy Samberg were both great in this movie. Both pitch perfect, charming, and believable as both lovers and great friends. But there were moments in the movie that seemed a bit slow to me. I liked it quite a bit, but I didn't love it. I'd give it a straight B, whereas perhaps yesterday's "2 Days in New York" would be a B+.