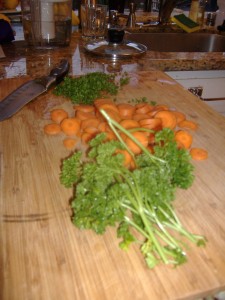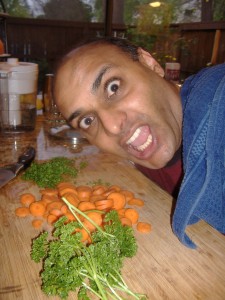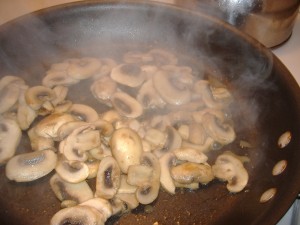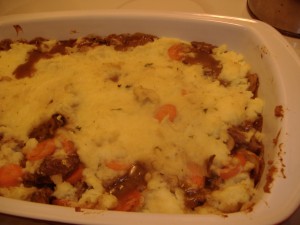 This time of year is usually quite warm and sunny in our parts, but we experienced a few days of cool wet weather the other day, inspiring Ted to make an old favorite winter time dish of ours, Cottage Pie. The little index recipe card I have (much stained and well worn) says the recipe came from the April 1994 issue of Bon Appetit magazine. I found an online copy of the recipe, and it says to use ground beef, and beef broth. Back when I started making this recipe, Ted didn't eat beef, so I substituted lamb stew meat and mushroom gravy, and since we really like it this way, we've never tried it with the beef. It's really good.
Cottage Pie
1 lb potatoes
5 tblsp butter

1/2 lb mushrooms, sliced
2 tblsp butter
1 lb lamb stew meat
1 small onion, chopped
4 garlic cloves, minced
2 tblsp flour
3/4 cup canned mushroom gravy
1/4 cup fresh parsley, chopped
2 medium carrots, sliced
1 tblsp Worcestershire sauce
1/2 tsp dried marjoram

Boil potatoes in salted water until tender. Drain, mash potatoes with butter.

Preheat oven to 350 degrees Fahrenheit. Melt 2 tblsp butter over medium-high heat. Saute mushrooms until tender, about 7 minutes. Transfer to a bowl. Add lamb, onion, and garlic to skillet and brown meat, about 5 – 8 minutes. Add flour and stir, 2 minutes. Add mushrooms, gravy, parsley, carrots, Worcestershire, and marjoram. Simmer 4 minutes, stirring occasionally.

Spoon lamb mixture into baking dish. Spoon mashed potatoes over top and smooth. Bake until potatoes are warm and golden brown, about 25 minutes. Let stand 5 minutes before serving.