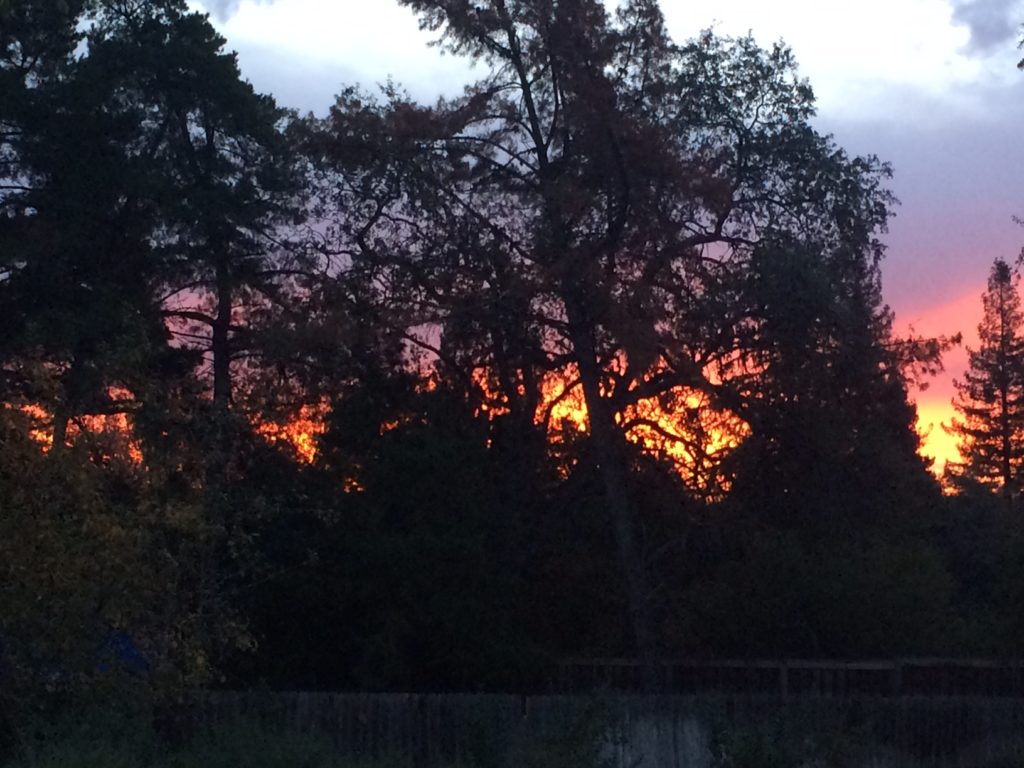 This whole trying to post EVERY DAY in November is tapping my creativity. I think I have an idea for a post, and then I look, and I realize that I already wrote about it, so I have to try to come up with something else.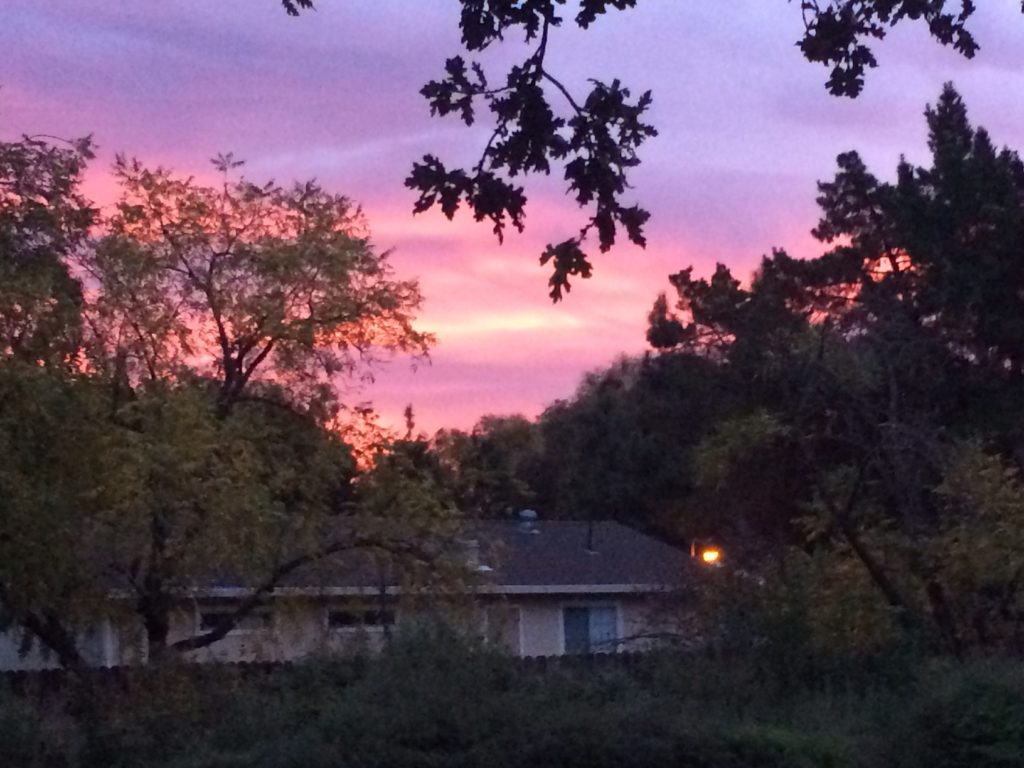 So, what you get today is bad pictures of the beautiful sunrise this morning. Had I realized it was going to be such a lovely sunrise, I would have gone to Heather Farm for our morning walk, and gotten some great pics.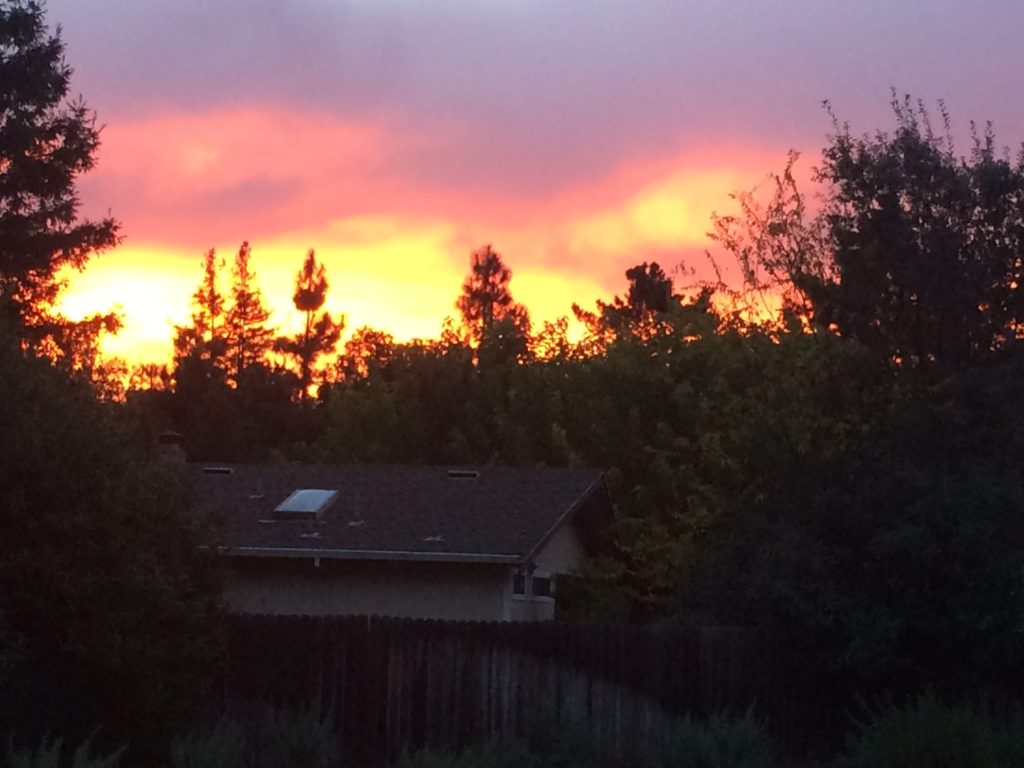 But I didn't know. So we took a shorter walk down the trail near our house, which follows the old path of the Southern Pacific railroad. Like so many such paths, that means the view is of people's back yards. Not beautiful.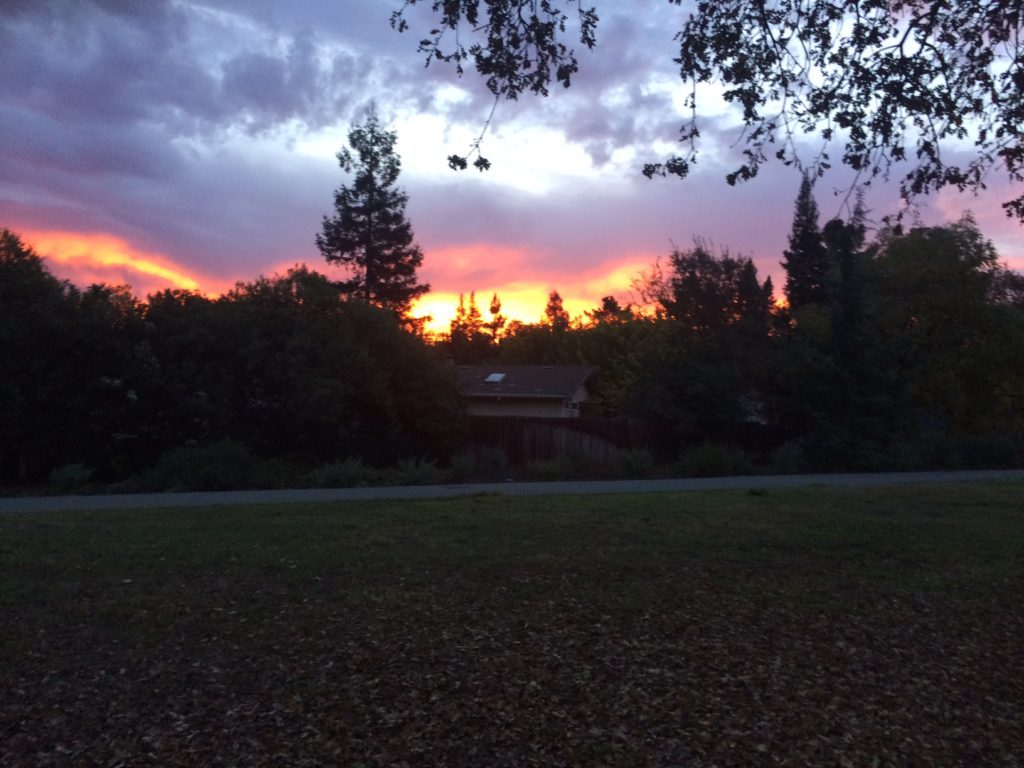 But the sunrise itself, it was beautiful. My pictures, as most that I take of sunrises or sunsets, not so much.