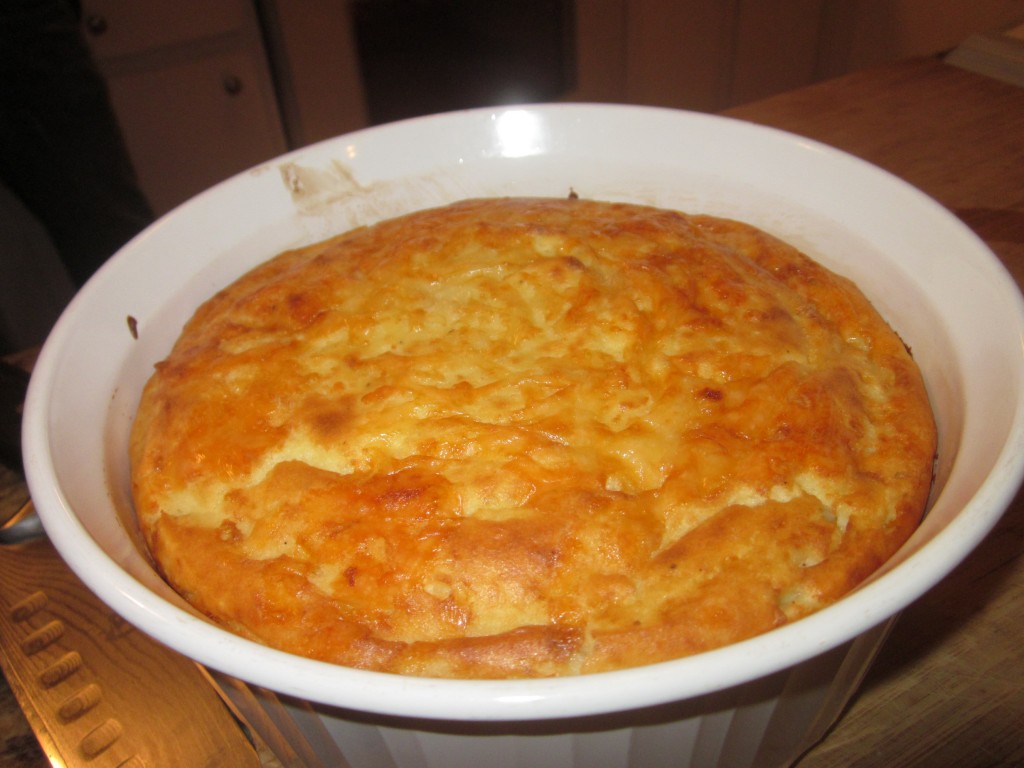 Last night was the season premier of season 4 of Downton Abbey. I'd spent the last few days getting caught up and ready, re-watching season 3. Gah, the stories, the clothes, the scenery, and…the food. The food is oftentimes gorgeous. So Ted decided that in honor of our season premier, we should have a somewhat extravagant dinner. He chose roast beef, caramelized carrots, and Pommes de Terre Mont d'Or, which he found in our cookbook, 'Julia and Jacques'. I made the Pommes de Terre Mont d'Or (mountain of gold potatoes). It's made of potatoes, eggs, and cheese, and is light and fluffy, much like a souffle. Truly elegant, and truly delicious. Not difficult at all, and worth a bit of time.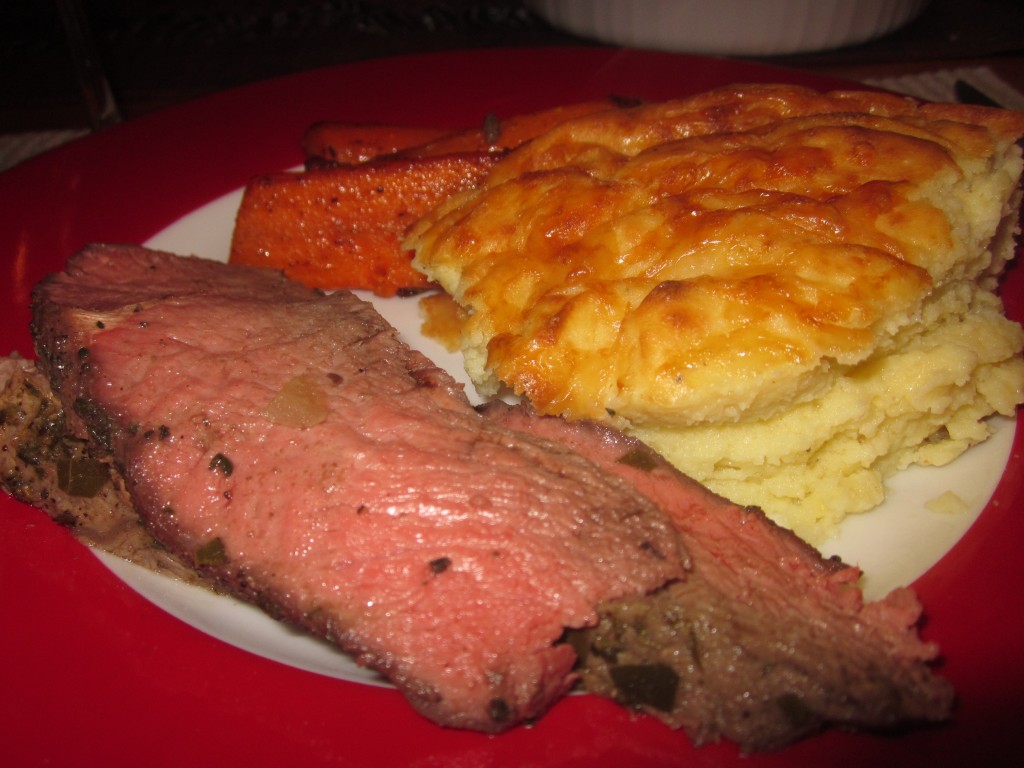 Jacques's Pommes de Terre Mont d'Or
Ingredients

4 cups Mashed Potatoes, left over or fresh
3 large eggs*
2/3 cups grated Gruyere or Swiss cheese**
1/4 tsp salt
1/8 tsp ground black pepper

Preheat the oven to 400F. Butter a shallow baking dish or casserole. Put the potatoes in the work bowl of a food processor, then add the eggs, about 1/2 cup of the grated cheese, and salt and pepper. Process briefly, about 10 seconds, to whip all the ingredients together.

Scoop the potatoes into the prepared gratin dish and smooth with a rubber spatula. Scatter the remaining cheese over the top and place on a baking dish (in case of spills) in the lower part of the oven.

Bake about 30 to 35 minutes, until the top of the gratin is crusty and golden***.
* Jacques says that to make the dish raise extra high, use an extra egg. So I used 4 instead of 3. Delicious and very fluffy.
** We went Gruyere, which is, in my opinion, nicer than Swiss.
*** This step took more like 40 to 45 minutes, but that may be my baking dish, as I don't have a smaller one.